Founded in 1924 by Rube Hoffman, a New York textile jobber
Hoffman California Fabrics designs and manufactures premium screenprinted and hand-dyed fabrics for independent retailers focused on the quilting and home-sewing markets, and for other manufacturers and entrepreneurs.
Our wonderfully imaginative fabrics originate with a team of in-house textile artists. Many designs are developed from hand-drawn and hand-painted art. In addition, we champion fiber artists worldwide via the annual Hoffman Challenge competition for quilters and sewists.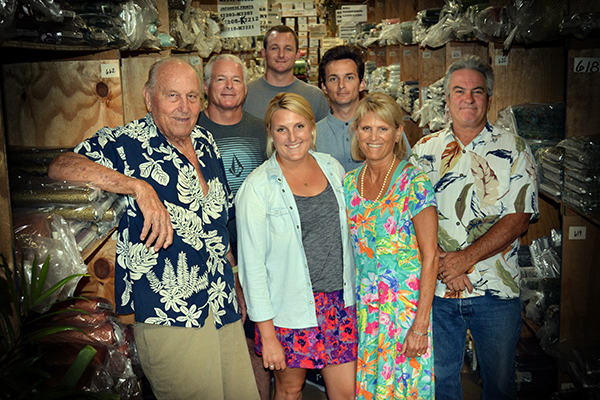 Four generations of the Hoffman Family are actively involved in day-to-day operations. The 50-plus employees at the Mission Viejo office-warehouse fill orders and ship fabrics to retail fabric stores, craft shops, quilt shops, apparel makers, wholesale distributors, and manufacturers. Our team of professional textile artists each year creates nearly 800 designs for our screenprint collections and our authentic Bali batiks. We employ independent sales reps that call on retail customers throughout the U.S. our in-house staff also services retailers, as well as specialty and large manufacturers.
We enjoy high regard in the global fabric industry for our superior fabrics and innovative designs. We are partnered with wholesale distributors based in Australia; New Zealand; Canada; the United Kingdom; Germany; the Netherlands; Scandinavia; and Japan.
This year, Hoffman California Fabrics celebrates its 97th anniversary and continues its leadership position as the finest producer of screenprints and Bali batiks. Whether you're buying fabric to produce a product for resale or purchasing stock for your fabric store, count on us to provide premium fabrics and superior service.